As we move into a new decade and technology keeps changing quickly, here are some of the latest digital marketing trends and predictions we're looking forward to seeing in the coming year.
Keeping up with the latest digital marketing trends can be hard because platforms, algorithms, and tools are always changing. SEO can help you get more exposure and organic traffic. Just by being on social media, you can build a name. With a well-run PPC strategy, you can sell more. But how do you decide what to pay attention to?
Work smarter, not harder. That is the key. Our digital marketing firm has to keep up with current and future trends, so we've done the hard work and research for you. Here are some digital business trends to watch as we get closer to 2023.
Also Read: The Future Is Here: Artificial Intelligence Will Transform Business In 2023
The Latest Digital Marketing Trends for 2023
1. Artificial Intelligence (AI)
Even though AI is still in its early stages, there were many cases of successful marketing strategies that used AI in 2023.
Take the movie DALL-E, which got a lot of attention last year. This new AI tool creates images based on the text you give it. This gives digital marketers an interesting option to stock photos for blog posts and landing pages.
ChatGPT is another well-known AI tool that offers advanced text-based ways to come up with different kinds of writing. ChatGPT is a great tool that can help you improve your digital marketing strategy in a big way. It can be used to make jokes or short movie plots.
Both DALL-E and ChatGPT come from OpenAI, a company that focuses on the study and use of artificial intelligence.
Although DALL-E and ChatGPT currently serve as research tools in the machine learning domain, numerous free and paid alternatives cater specifically to digital marketers.
For example, Jasper employs AI for copywriting tasks. While it's not recommended to replace your content team entirely with AI, tools like Jasper can effectively streamline your content marketing initiatives, assisting with social media posts or landing page copy when inspiration is lacking. The future development of AI and its impact on marketing remains uncertain, but one thing is clear: AI will play a pivotal role in shaping digital marketing trends in 2023.
2. Data Collection
Going into 2023, businesses are expected to be more proactive in gathering data through different practices. Forms are one way to find out information about your customers that could support your sales funnel or even influence your next business decision.
Even the most basic forms gather valuable information that can help you turn browsers into buyers. If you use a CRM like HubSpot, you can input customer data like their name, email address, and phone number, then add them to your mailing list or keep tabs on their user activity when they visit your site. This will help your sales team better assess where the website user is in terms of their buyer journey.
3. Google Verified Listings for Local SEO
For businesses that operate on a local level, such as a plumbing company or a veterinary clinic, your Google My Business listing provides valuable information and helps establish your geographical location. Having a geographically-defined service area with Google My Business listing aids in showing up for "near me" searches.
It also lets customers learn more about your business within Google Search results. At a glance, your potential customer can see your open hours, address, and star rating left by other users.
In order to make sure the information displayed is correct, you should verify your Google business listing and keep the information up to date. The benefits of verifying your business are: 1. You can manage your business information in Search, Maps, and other Google properties. 2. Verified businesses are considered more trustworthy and reputable than unverified competitors.
3. When you verify your business, you're preventing fraud in the event that someone else tries to act as the owner and claims your listing as theirs.
If you're not sure about your listing, you can check the verification status of your Google My Business listing. If it hasn't been, you can start the simple process to get your business verified by Google.
4. Voice Search
Voice-activated digital assistants continue to be huge sellers, and let's be realistic – some households talk to Alexa, Siri, or Cortana more than they speak to family members. The popularity of voice search both at home and on our phones has led to one of the most significant shifts in using keywords. Think about it. When we type a search into Google, we phrase it differently than when we use Alexa for information. For example, a person looking for the nearest Indian restaurant might type "Indian restaurant Raleigh" into Google, but might ask Cortana, "Where is the closest Indian restaurant". When writing content, choose your keywords based on the questions people may ask when using Siri or Alexa. This can increase your visibility, and this digital marketing trend shows no sign of slowing down.
5. Visual Search
Users can now share a picture of something and get information about it without having to type a description into Google. If they upload a picture of a plant, the search returns information about the species. If they upload a picture of a landmark, the search returns history information. When a user searches for a product, the site shows them similar goods and where they can be bought. Users can use their camera as a search bar with Google Lens, Pinterest Lens, and other similar search tools.
How can visual search help your business? You can add high-quality pictures with keywords that describe them, add an image search to your online store, and (if your target audience uses Pinterest) think about advertising on this site. Search results are made better for brands that promote them.
Also, think about the following:
Having a picture sitemap will make it more likely that search engines will find your images.
Before you post images to your website,
Give them descriptive file names and add "Alt tags" to all of them.
6. Online Reviews
Online reviews can make or break your business's ability to attract new customers or clients. While any company can talk up its products or services, other consumers can provide real, unbiased reviews. Having many reviews from verified sources can make your business stand out from the competition and start building trust before they even click on your website. The most useful review for a business to receive is through Google Business. These are the most trusted sources, they're the most visible, and your Google Business listing lets people call or visit the website. Facebook is another excellent source of online reviews, and you can use them to build a testimonials page on your website, while Yelp is suitable for restaurants, hotels, and recreational businesses.
To increase the number of reviews you have, provide your customers with a simple link to your Google Business listing to leave a review. Even if they're all 5-star ratings, businesses with few reviews get fewer conversions than companies with 100+ reviews, even if a few of them aren't great.
Also Read: Voice Search Optimization: Harnessing The Potential Of Voice Assistants
7. Automated & Smart Bidding in Google Ads
To get the best possible results from a Google Ads campaign, Ads specialists analyze every piece of data and continuously tweak and adjust keywords, bids, and ad phrasing. While this obsessive attention to detail gets results, it's exhausting.
A business owner trying to run a campaign may become completely overwhelmed and end up failing. Enter automated bidding strategies. These allow Google to use machine learning to analyze the tremendous amount of data it has on its users to adjust bids in real-time. Ads specialists can embrace automated strategies while still being in complete control.
Automated bidding isn't anything new – Smart Bidding made its debut in 2016 – but most business owners aren't aware of what it is or what it does. It's important to note that there are still plenty of human strategies involved in optimizing PPC performance. You can't just set it and forget it and expect results – you still need to test everything, including testing automated bid strategies against each other.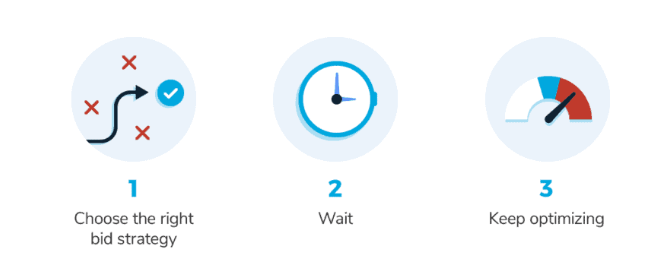 8. Sites for real-time messaging
Real-time messaging apps are a great way to get in touch with customers quickly. In this age of instant gratification, you need to do everything you can to give prospects as much information as possible, or you risk losing them to a rival. You can expect to see more of these platforms as companies try to connect with their customers and give them better service.
9. Google Analytics 4
Google said that the Universal Analytics platform, which has been around for a while, will be considered an old tool in 2023. Don't worry! Google Analytics 4, or GA4, is a new and better version of the popular UA, with a few more bells and whistles.
In GA4, you can link directly and for free to Google Merchant Center, Google Optimize, and BigQuery. You can also add your own custom reports to the navigation menu, which will make it easier for other people to get to the same view. You'll also be able to use features like spotting outliers, predictive analytics, better attribution models, and more.
Set up your new GA4 account as soon as possible, per our advice. Not only does that give you more time to get used to the new marketing tool, but you can also use your current UA platform to compare your current goals, data, and traffic trends, just to make sure you're reading the data correctly and that you're set up to not lose any data after the switch.
Conclusion:
In conclusion, the digital marketing trends of 2023 is expected to be shaped by several key trends. Personalization and customer experience will remain critical, with businesses leveraging AI and data analytics to deliver tailored content and interactions. Voice search and smart devices will continue to gain prominence, prompting marketers to optimize their strategies for voice-based interactions. Video content will remain dominant, with live streaming and interactive formats gaining popularity. Additionally, privacy and data protection will be paramount, leading to stricter regulations and a focus on building trust with consumers. Overall, staying up-to-date with these trends and embracing innovative technologies will be essential for businesses to thrive in the ever-evolving digital marketing landscape of 2023.

Editor's Choice:
A Decade Of Digital Disruption: The Evolution Of Marketing In The Digital Age & Future Trends
How Artificial Intelligence Will Transform Business In 2023?
The L.O.V.E. 4-Step Email Copywriting Framework: Connections, Trust & Conversion