Social Media Services
Growing Your ROI With Social Media Marketing
With the help of Anahad Media's social media services, you may increase your return on investment (ROI) from websites like Facebook, Instagram, and LinkedIn. Utilizing our affordable social media management solutions. Social networking can help your business increase sales and brand recognition.
Service
Look into social media service plans
We would rather be thought of as a boutique of digital art than a factory which exceeds its capacity.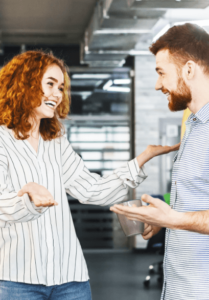 About
Utilize social media marketing services to achieve outcomes.
Nearly 75% of people consult social media before making a purchase. Businesses invest in expert social media services since it's a crucial touchpoints for customers in the business-to-consumer (B2C) and business-to-business (B2B) sectors.
Review
Clients' Testimonials
See over 1000+ Happy Clients' Testimonials
"I'd give Anahad Media my highest recommendation for social media management and content creation. The team does its work with great professionalism and care. Their social media staff produces excellent results, and they write excellent articles."

Kimberly Garcia
Kindness to he horrible reserved ye. Effect twenty indeed beyond for not had county. The use him without greatly can private. Increasing it unpleasant no of contrasted no continuing. Nothing colonel my no removed in weather.

Kimberly Garcia
Pricing for Social Media Marketing Management Services at Anahad Media
We provide individualized social media management services because no two businesses are alike. Whether you want to market your company on one social media platform or five, our group of award-winning strategists can create a strategy specifically for your business. View our monthly reporting plans or weekly reporting plans below to learn more about our social media services, including what they include and how much they cost:
Standard plans for consultation and reporting (Monthly)
| Features | BRONZE | SILVER | GOLD |
| --- | --- | --- | --- |
| Number of Posts per Month | 10 | 20 | 30 |
| Custom Images per Month | 8 | 10 | 12 |
| Number of Networks | 1 | Up to 2 | Up to 3 |
| Vertical Content Creation | Add $1,200/month | Add $1,200/month | Add $1,200/month |
| Social Media Marketing Strategy | ✔️ | ✔️ | ✔️ |
| Social Media Competitive Analysis | ✔️ | ✔️ | ✔️ |
| Social Media Brand Reputation Analysis | ✔️ | ✔️ | ✔️ |
| Social Media Audit + Recommendations | ✔️ | ✔️ | ✔️ |
| Dedicated Social Media Account Manager | ✔️ | ✔️ | ✔️ |
| Daily Monitoring of Included Social Assets | ✔️ | ✔️ | ✔️ |
| 48 Business Hour or Less Customer Response Time | ✔️ | ✔️ | ✔️ |
| Personal Social Media Consultations per Month | 1 | 2 | 4 |
| Standard Monthly Reporting and Analysis | ✔️ | ✔️ | ✔️ |
| Network Setup & Optimization | ✔️ | ✔️ | ✔️ |
| Cover Photo & Profile Photo Design/Optimization | ✔️ | ✔️ | ✔️ |
| 500+ SMEs behind campaign driving results | ✔️ | ✔️ | ✔️ |
| Boosted Posts per Month | 2 | 4 | 6 |
| Required Boosted Post Spend | $100 | $200 | $300 |
| Setup Fee | $4,500 | $6,300 | $7,200 |
| Ongoing Management Fee | $3,000 | $4,200 | $4,800 |
| Need more information? Call Us: | Get Started | Get Started | Get Started |
An explanation of our social media services
To complement a results-driven content marketing strategy on social media, the Social Media Organic & Customer Service Full Management Plans provide advertising management for boosted posts exclusively. Other ads, such as traffic ads, lead ads, shopping feed ads, marketplace ads, etc., are not included in the advertising. In addition to the content management campaign, all additional ads—aside from boosted posts and sponsored content—that are produced or exceed the maximum ad spend level require a comprehensive social media advertising campaign.
Call us at _________ if you have any questions about our social media management services.
Do I need social media marketing services?
Are you struggling to reach your target audience on social media?
Are you unsure about how to create engaging content that resonates with your followers?
An effective social media marketing strategy can help you connect with your audience, build brand awareness, and ultimately drive more business.
At Anahad Media, our team of social media experts can help you achieve your goals with customized social media marketing services. Whether you need help with content creation, audience targeting, or social media advertising, we've got you covered. Contact us today to learn more about how we can help your business succeed on social media."
What social media services are offered by Anahad Media?
Social media strategy: Develop a comprehensive social media strategy aligned with your business goals, analyze audience demographics and behavior, and determine the most relevant channels to use.

Content creation: Create and curate content that engages your audience, including branded graphics, videos, and relevant third-party content.

Community management: Build a community around your brand by engaging with followers, responding to customer inquiries, moderating comments, and managing social media advertising campaigns.

Social media advertising: Reach new audiences and drive conversions through targeted social media advertising campaigns that optimize ad performance and measure ROI.

Analytics and reporting: Use data to track social media performance, measure KPIs, and make informed decisions about social media strategy.

Influencer marketing: Leverage the power of influencer marketing to build brand awareness and reach new audiences by identifying relevant influencers, negotiating partnerships, and managing influencer campaigns.
Whether you're familiar or unfamiliar with your target audience and their demographics, our social media team will work with you to build a deep understanding of your ideal customer.
How can I use social media to promote my business?
Increase brand awareness: Use social media to showcase your products or services and attract new customers.

Drive website traffic: Use social media to promote your website and encourage visitors to click through.

Generate leads and sales: Use social media advertising to reach your target audience and drive them to your website.

Enhance customer engagement: Use social media to respond to customer inquiries and complaints in real-time.

Build brand loyalty: Use social media to create a sense of community and promote customer advocacy.
Remember, social media can be a powerful tool for promoting your business, but it's important to have a clear strategy and consistent presence to make the most of it.
Our method: How do the social media management services at Anahad Media operate?
Meet your social media account manager
Get a detailed audit of your social media
Get a personalized, data-driven plan.
See actual, tangible outcomes
Why you should hire us for social media marketing services?
Discover how our social media service deliverables can increase your brand's recognition, online following, and even sales by learning more about them in-depth.
01
Original posts on social media
With original and brand-consistent content made for your company, you can gain new followers or engage your present subscribers. Depending on your plan, your committed social media specialist produces 15 to 75 posts per month for your social media accounts. Without the permission of your team, no post will go live.
02
Unique pictures
Use unique photographs in your social media posts to grab the interest of users on Instagram, LinkedIn, Pinterest, and other platforms. To increase the impact of your social media posts, your personal social media professional puts together six to fourteen photos in collaboration with our design team, which has won numerous awards.
03
Design of cover and profile photos
With a personalized cover photo and profile photo design, raise company awareness and convey a sense of trustworthy authority. Your personal social media specialist will optimize these photographs for social media if your social media accounts already have a polished, in-line cover and profile photo.
04
Optimizing social media network configuration
With social media accounts that are optimized, start your social media marketing campaign. Your specialized social media specialist will set up a social media account for your company if it is new to social media. This account will solely belong to your business.
05
Audit of social media accounts
With the help of a thorough social media account audit performed by your professional social media account manager, develop a cutting-edge social media plan for your company. To create a competitive and unique plan for your company, they will examine your previous articles, comments, user engagement, and more.
06
Analyzing brand reputation
With the help of brand reputation research performed online by your personal social media specialist, learn the worth and reputation of your business. They'll search social media for reviews or posts critical of your business and offer suggestions on how to build a trustworthy reputation.
07
Ad management for promoted posts
Utilizes social media more effectively with up to six promoted posts. Following discussions with your team about the objectives of your business and audience research, your social media specialist creates a personalized ad campaign. Try our social media advertising services for an aggressive ad strategy.
08
Comprehensive competition analysis
With a thorough competition study performed by your personal social media professional, you can gain unparalleled insight into the online performance of your competitors. We can identify opportunities for your company and rival weaknesses through our research, enabling you to create the most effective campaign.
09
Social approach that is data-driven
For your social media marketing effort, get a personalized, data-driven approach. Your personal social media specialist may create a strategy using cutting-edge marketing technology, which includes artificial intelligence and machine learning software.
All our clients have a specific, custom social media service strategy tailored to their business, industry, and goals.
10
Exclusive social media accounts manager
When you work with Anahad Media, you may collaborate on your plan with a specific social media account manager. They can assist your company in making the most of its marketing and advertising plan on various social media networks thanks to their skills and specializations.
11
Daily monitoring of social media
With daily monitoring by your personal social media specialist, you can depend on the effectiveness of your social media plan. Your social media specialist will check in on your social media accounts every day to monitor the activity and responses to the posts they created for your company.
12
Consultations every month
Have a meeting with your designated social media specialist every month to go over the results of your campaign. Your social media account manager will also discuss possible campaign adjustments or enhancements during your meeting to maximize the effectiveness of your approach.
13
Monthly reports that are transparent
With Anahad Media, you can also get a monthly report on the effectiveness of your social media campaign. This report will be discussed with you during your monthly consultation by your dedicated social media professional, who will then make it accessible to the rest of your team. Our reports are completely transparent in every way.
14
Optional services for social media
With an active social media strategy, you can access additional social media features like contests. Businesses that focus on no more than two social media networks, such as those with a presence on five networks, are allowed to run one contest a year.
We foster and form long-term partnerships so that your business has long-term results.
Over 90% of Anahad Media clients continue partnering with us into year 2 of their campaign.
The benefits of working with a social media management company
There are several compelling reasons to work with a social media management firm if you're looking at social media marketing services and agencies. They provide your company and staff with a variety of benefits that might make or break your campaign.
Learn more about the benefits of working with a social media service provider as a business:
What factors into how much social media marketing services cost?
Do you have concerns regarding how much social media marketing services cost?
A few factors determine social media pricing, including
Strategy scope
Social media networks and a number of networks
Agency experience
Ad spend
And more
For more information about social media service costs, explore our analysis of social media pricing.
Five reasons to spend money on expert social media services
Many marketing teams are aware of social media's importance. However, convincing business decision-makers to spend money on a social media marketing and advertising strategy is difficult. We've listed the top five persuasive arguments for investing in social media in order to illustrate this.
01
Connect with users where they hang out
Every day, 3.48 billion people utilise social media. The fact that Facebook alone has more than one billion daily users highlights the crucial (and potent) role that social media plays in an individual's day-to-day existence. You're missing out on a useful avenue for communicating with your target market if you aren't using social media.
02
Increase significant brand awareness
Building brand awareness, a crucial step in the purchasing process, is a great use of social media. You may build relationships with both new and existing followers via adverts and organic postings, which may eventually persuade them to buy your good or service.
03
Retain client loyalty
More than 50% of social media users in the US who follow a brand are committed to it. This important fact highlights the importance of a social media presence for companies. You can communicate with customers and increase their brand loyalty by keeping an active social media presence.
04
Promote repeat buying
Utilizing social media, your business can encourage customers to make additional purchases from you. Users may be encouraged to purchase from your company and even refer friends and relatives on the platform by posts on new items, limited-time deals, and other topics.
05
Produce quality leads
B2B businesses can also benefit from social media. Indeed, more than 40% of B2B marketers have acquired customers using Facebook, highlighting the adaptability of social media platforms. Although many B2B companies ignore the importance of social media, yours has a chance because they do.
Our digital marketing campaigns impact the metrics that improve your bottom line.
FAQ's about Social Media Services
Here are answers to frequently asked questions concerning social networking services
74% of people use social media when making a purchasing decision.
Make their decision easy with a stellar social media presence. See how your brand can level up by requesting a no-obligation proposal today.
One of our experts will be in touch within 24 hours!
bussiness
Join forces with Anahad Media, a reputable website and social media management firm.
Anahad Media is a dependable option for companies searching for social media marketing services with a 91% client retention rate. We offer an unrivaled client experience and unsurpassed outcomes, from our aggressive marketing to our sector-leading technologies. 
Make better use of your social media presence right away by getting in touch with us online or by dialing ___________!