As businesses grow and evolve, it's common for them to shift their focus from the product they sell to the people who buy it.
This shift is driven by a realization that the customer is at the centre of everything and their satisfaction should be the top priority.
This is the journey from product to people and it can make all the difference in the success of a business.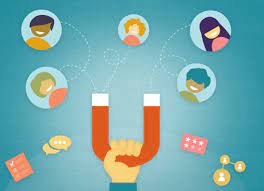 Let's face it, we've all had experiences with companies that treat us like just another transaction, rather than a valued customer.
On the other hand, think about the businesses you love, the ones you tell your friends about, and the ones you can't wait to go back to. What sets them apart?
Chances are, it's the way they make you feel, the way they listen to your needs and the way they go above and beyond to make you happy. These are the customer-oriented businesses and they're the ones that truly stand out in a crowded market.
So, what does it take to become a customer-oriented business? Firstly, it takes a shift in mindset. Instead of focusing on the product, the focus should be on the customer.
This means understanding their pain points, their wants and needs, and how the product or service can solve their problems. It also means being proactive in addressing any issues or complaints and making the customer feel heard and valued.
Next, it's all about the customer experience. This includes every interaction the customer has with your business, from the first time they hear about it, to the moment they receive the product or service, to any follow-up interactions.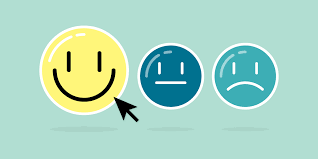 A positive customer experience can be the difference between a one-time purchase and a lifelong customer.
Finally, a customer-oriented business is always looking for ways to improve. This means listening to customer feedback, regularly evaluating and adjusting processes, and being open to new ideas and ways of doing things.
How does a business become customer-oriented?
Becoming a customer-oriented business is a journey that requires a commitment to putting your customers first. But what exactly does it mean to be customer-oriented?
Simply put, a customer-oriented business prioritizes its customers' needs, experiences, and satisfaction above all else.
While the journey to becoming a customer-oriented business may seem daunting, the rewards are well worth it.
So now, we'll go over the steps to help your business become customer-oriented.
Step 1: Analyze Your Business
The first step in becoming a customer-oriented business is to take a good, hard look at your current customer service and customer experience.
Ask yourself, are your customers satisfied with their experiences with your business? Are there areas for improvement?
By assessing these key areas, you can start to develop a plan to make positive changes.
Step 2: Define Your Customer
The next step is to define your customer. Who are they? What are their needs and desires? By developing customer profiles, you can start to understand what drives your customers and what they expect from your business.
This information will be critical as you develop your customer-centric strategy.
Step 3: Develop a Customer-Centric Strategy
Once you understand your customers, it's time to develop a strategy that aligns with their goals. Your business goals should always be in line with your customers' goals, with a focus on providing excellent customer service.
This means looking at every aspect of your business, from the products you offer to the way you interact with your customers, and making sure that everything is designed with the customer in mind.
Step 4: Create a Customer-Focused Culture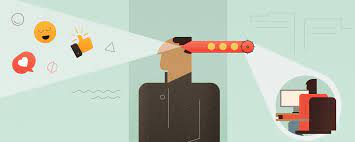 Your employees play a critical role in creating a customer-focused culture. It's important to educate your team on the importance of customer service and give them the tools they need to succeed.
This includes establishing processes to measure customer satisfaction, as well as regular training and development opportunities.
Step 5: Create a Technology Solution
Implementing a customer relationship management (CRM) system can be a game-changer for your business.
A CRM system can help you manage customer interactions, track customer feedback, and analyze customer data. This information can then be used to make improvements to your customer service.
Step 6: Monitor and Measure
Finally, it's important to monitor and measure your customer satisfaction. Regularly track customer satisfaction, analyze customer data, and use this information to make improvements.
Remember, the journey to becoming a customer-oriented business is ongoing, and there will always be opportunities for improvement.
Conclusion
In conclusion, becoming a customer-oriented business has numerous benefits. By prioritizing your customers' needs and experiences, you'll build stronger relationships, increase customer loyalty, and ultimately drive growth and success for your business.
The journey to becoming customer-oriented may not be easy, but with commitment and effort, you can get there.
---
Editor's Choice:-
 
The Battle Of Priorities: Product-Oriented V/S Customer-Oriented Businesses – Which Will Come Out On Top?
Creative Agency Vs. Digital Marketing Agency – Top 10 Differences