Innovation is the lifeblood of business growth. Without it, companies risk stagnation, irrelevance, and ultimately, failure.
While product quality is undoubtedly important, it's not enough to sustain long-term success in today's fast-changing and competitive marketplace.
To truly thrive, businesses must also look for opportunities to disrupt the market and stay ahead of the curve.
In this blog post, we'll explore the critical role that innovation plays in driving business growth, and why simply focusing on product quality is no longer sufficient.
We'll discuss the benefits of disrupting the market, as well as strategies for fostering a culture of innovation within your organization.
Finally, we'll address common barriers to innovation and provide insights on how to overcome them.
By the end of this post, you'll have a clear understanding of why innovation is essential for business growth, and be equipped with the tools and knowledge to take your organization to the next level.
So, let's dive in and explore the power of disruptive innovation!
---
Micro Perspective: Why Innovation is the Key to the Growth of your business
Innovation is like the secret sauce for success in any organization, regardless of the industry they're in. It's like the fuel that keeps businesses running in a fast-paced environment. '
In today's world, the competition is so high that without innovation, companies risk falling behind and eventually becoming irrelevant.
Staying ahead of the competition is crucial for any business. It's like a game of chess where you constantly need to improve your moves to outsmart your opponent.
With innovation, organizations can keep up with changing market conditions and customer needs.
By adapting to external challenges quickly, companies can stay relevant and maintain their position in the market.
Companies that embrace innovation tend to grow faster and become more profitable than those that don't.
The Global Innovation 1000 study shows that innovative companies have a clear advantage in terms of revenue and EBITDA growth.
While measuring the ROI of innovation can be challenging, investing in innovation is often the right way to improve a company's financial performance.
Therefore organizations should prioritize innovation to maintain a competitive advantage, maximize ROI, increase productivity, and look for opportunities to disrupt the market to stay ahead of the competition.
---
The Pitfalls of Focusing Only on Product Quality
As a business owner or leader, it's natural to focus on producing the highest quality products possible.
After all, a superior product should naturally translate into higher sales and market share, right? Not necessarily.
While quality is undoubtedly important, relying solely on product quality to gain a competitive edge can be a risky strategy.
Limitations of relying solely on product quality to gain a competitive edge
For one thing, in today's fast-paced and ever-changing business environment, relying on product quality alone may not be enough to keep your company ahead of the competition.
Your competitors may be producing products of similar quality, and in some cases, they may even be producing products of higher quality.
Additionally, relying solely on product quality can lead to complacency and a reluctance to innovate.
You may feel that since you're already producing a great product, there's no need to try anything new or different.
This can be a dangerous mindset to have, as it leaves you vulnerable to being disrupted by more innovative and agile competitors.
Examples of companies that have fallen into this trap
1. One real-life example of a company that has fallen into this trap is Kodak.
For many years, Kodak was the undisputed leader in the photography industry, thanks to its high-quality film and cameras.
However, when the digital photography revolution arrived, Kodak was slow to adapt.
They continued to focus on their traditional film and camera products, while upstart companies like Canon and Nikon embraced the digital revolution and quickly gained market share.
2. Another example is Blockbuster.
At one point, Blockbuster was the dominant player in the video rental industry, thanks to its large selection of high-quality movies and convenient physical locations.
However, when Netflix arrived on the scene with their disruptive subscription model, Blockbuster was slow to respond.
They continued to focus on their physical store locations and high-quality movie selection.
On the other hand, Netflix disrupted the industry by offering customers the ability to stream movies and TV shows online.
In conclusion, while product quality is undoubtedly important, it's not enough to rely on this alone to gain a competitive edge.
In today's business world, companies must be agile and innovative, constantly looking for new ways to disrupt the market and meet the changing needs of their customers.
By learning from the mistakes of companies like Kodak and Blockbuster, we can avoid the pitfalls of relying solely on product quality.

Instead, focus on the critical role that innovation plays in achieving long-term growth and success.
---
The Benefits of Disrupting the Market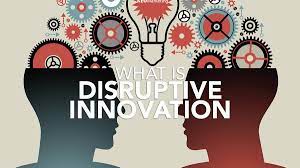 Disrupting the market is not just about shaking things up!

It's about creating a new wave of innovation that changes the way people think about a particular industry.
By doing so, it can offer several benefits, including increased customer engagement and a larger market share.

Let's take a closer look at some of them:
1. Increased Customer Engagement:
When a company disrupts the market, it often provides a unique and more compelling value proposition for customers.
This can lead to increased customer engagement and loyalty, as customers become more invested in the company's products and services.
Disruptive companies create a passionate following among their customers, who become brand influencers and help spread the word about their services.
One prime example of increased customer engagement is the ride-sharing service, Uber.
By offering a simple, on-demand, and cashless solution to traditional taxi services, Uber disrupted the market and created a new and loyal customer base.
Uber's platform has given riders the ability to rate drivers and share their experiences, which has helped to create a sense of community and trust between the two parties.
2. Larger Market Share: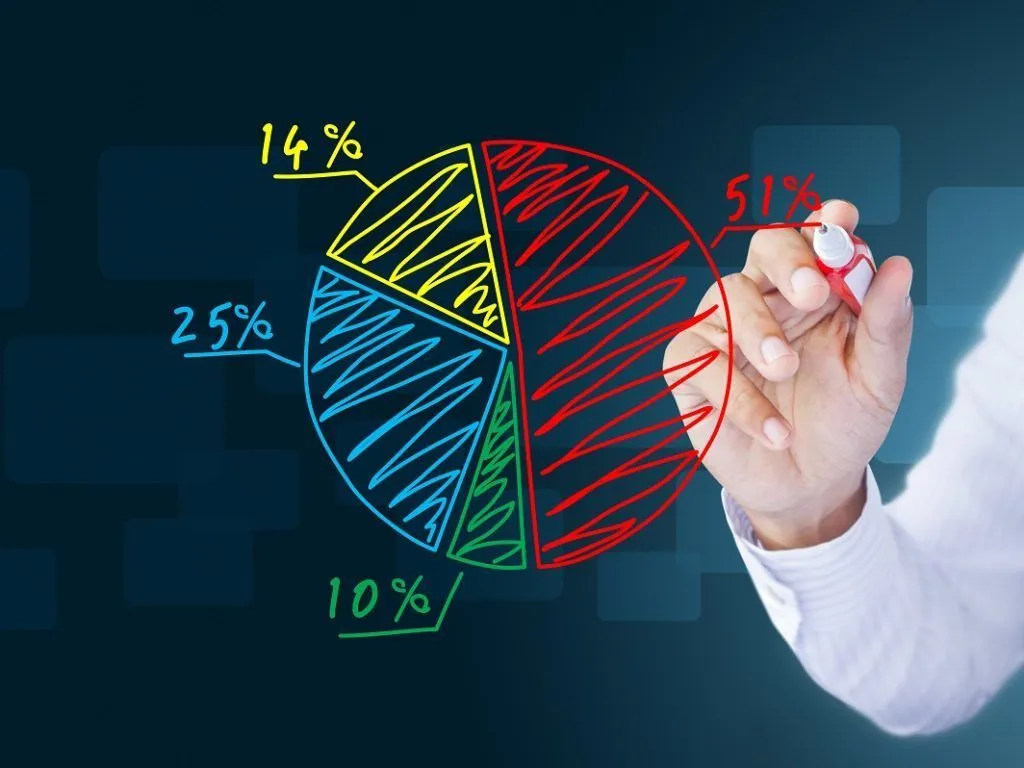 Disruptive companies often create new markets or expand existing ones by identifying and filling gaps that their competitors have overlooked.
By doing so, they can capture a larger share of the market and become industry leaders.
One example of a company that disrupted the market and captured a large market share is Apple.
In 2001, Apple launched the iPod, which revolutionized the way people listened to music.
The company then continued to disrupt the market with the iPhone, iPad, and other products that defined the modern smartphone and tablet industry.
Apple's innovative products and approach helped the company capture a significant share of the market and maintain its position as one of the world's most valuable companies.
Another example of a successful market disruptor is Netflix.
By offering a monthly subscription service for unlimited streaming of movies and TV shows,
Netflix disrupted the traditional cable TV industry and captured a significant share of the market.
By continuously innovating and investing in original content, the company has managed to maintain its market position and keep customers engaged.
The key to successful market disruption is to focus on innovation and identify gaps in the market that can be filled with unique value propositions.
With the right approach, any company can become a successful market disruptor and achieve sustainable growth.
---
How to Foster a Culture of Innovation
Innovation is crucial for businesses to stay competitive and grow, and creating a culture of innovation is essential for fostering creativity and ideation.
Companies that prioritize innovation and create an environment that encourages experimentation, taking risks, and sharing ideas are more likely to succeed in today's fast-paced business environment.
Here are some suggestions for how companies can create a culture of innovation and some real examples of companies that have successfully done so.
1. Empower employees to share ideas
Encouraging employees to share their ideas and suggestions is the first step in fostering a culture of innovation.
Companies should create an open-door policy where employees can share their ideas without fear of judgment or retribution.
Leaders should be approachable and willing to listen to their employees' ideas and implement them when possible.
For example, Google's "20% time" policy allows employees to spend 20% of their time working on side projects and innovative ideas.
This policy has led to the creation of successful products like Gmail and Google Maps.
2. Take calculated risks
Companies that want to be innovative need to be willing to take risks.
However, it's important to take calculated risks that are aligned with the company's overall strategy and goals.
Leaders should encourage their teams to experiment and try new things while providing support and guidance.
Amazon's "Day One" philosophy encourages employees to approach every day as if it's the first day of the company, with a focus on innovation, experimentation and taking risks to achieve success.
3. Create a diverse and inclusive environment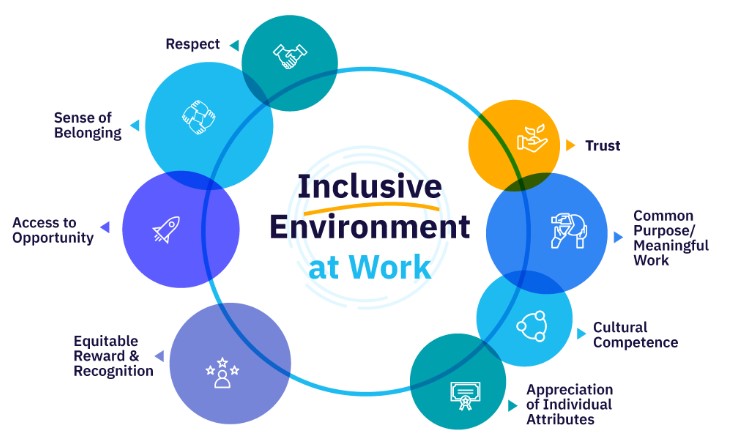 Diversity and inclusion are essential for innovation because they bring different perspectives and experiences to the table.
Companies should strive to create a diverse and inclusive environment where everyone feels valued and heard.
This can be achieved through recruitment and retention practices that promote diversity, creating employee resource groups, and training programs that address unconscious biases.
Airbnb is an excellent example of a company that has made diversity and inclusion a top priority.
The company has a dedicated team that focuses on promoting diversity and inclusion in all aspects of the business.
4. Invest in Innovation
To create a culture of innovation, companies must invest in innovation.
This means providing resources and funding to support innovative ideas, tools, and technology that enable innovation and creating a clear innovation strategy that aligns with the overall business strategy.
One company that has successfully invested in innovation is Apple.
The company is known for its focus on power of innovation and design, and its investment in research and development has led to game-changing products like the iPhone and iPad.
---
Why Resistance to Change is the biggest challenge in Innovation?
One of the biggest obstacles to innovation is resistance to change.
People naturally tend to resist new ideas, especially if they perceive that they could disrupt their routine or require them to learn new skills.
This can be particularly true for employees who have been with a company for a long time and are set in their ways.
Additionally, customers may also resist change if they are used to a particular product or service and are not open to new alternatives.
To overcome these barriers, companies need to create a culture that supports innovation and provides the necessary support for employees and customers to embrace change.
Here are a few strategies that can help:
1. Encourage employee input:
Employees are often the best source of new ideas and solutions.
By encouraging employees to share their ideas, you can create a culture of innovation that fosters creativity and collaboration.
Allow employees to take ownership of their ideas and provide the necessary resources to support their implementation.
2. Provide incentives: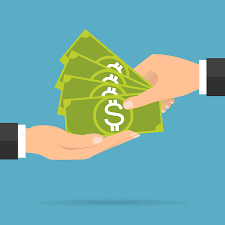 Incentives can be a powerful motivator for employees and customers to embrace change.
This could include financial rewards, recognition, or opportunities for career advancement.
3. Start small:
Large-scale changes can be overwhelming and met with resistance. Start with small changes that are less disruptive and build momentum from there.
4. Communicate the benefits: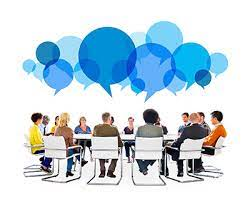 People are more likely to embrace change if they understand the benefits.
Clearly communicate the advantages of the new approach to both employees and customers, highlighting the benefits for them as individuals and the company as a whole.
Some prime examples of companies that overcame resistance to change and prioritised innovation
One example of a company that overcame resistance to change is Microsoft. 
In the early 2000s, Microsoft was known for its focus on traditional software, and there was a lot of resistance to new ideas like cloud computing.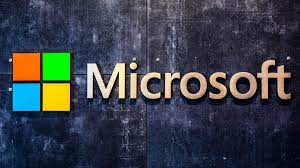 However, the company recognized the need to change and began investing heavily in cloud-based technology.
Today, Microsoft is a leader in the cloud computing space, with products like Office 365 and Azure, which have become essential tools for businesses around the world.
Another example is Amazon.
When the company first introduced its Amazon Web Services (AWS) platform in 2006, many customers were sceptical.
However, Amazon persisted and continued to invest in AWS, making it more user-friendly and cost-effective.
Today, AWS is a massive success, with revenue of over $40 billion in 2020 and a market share of over 30%.
By following these strategies and learning from the success of companies like Microsoft and Amazon, businesses can create a culture of growth and progress, setting themselves up for long-term success.
---
Conclusion
Throughout this blog we have come to the conclusion about the "power of innovation" and how innovation is essential for maintaining a competitive edge, maximizing ROI, increasing productivity, and creating a positive work environment. 
It has become clear that innovation goes beyond simply producing quality products, and it's important to look for opportunities to disrupt the market.
To summarize, organizations must foster a culture of innovation that encourages employees to share their ideas and take calculated risks to pursue new opportunities.
Examples of companies like Apple, Google, and Amazon have shown how they foster a culture of innovation by empowering employees, investing in R&D, and taking calculated risks that have paid off.
So, Innovation is not just a buzzword, but a necessary element for long-term success.
To stay ahead of the competition, companies must not only focus on quality but also seek opportunities to disrupt the market.
By fostering a culture of innovation, breaking down resistance to change, and staying agile, businesses can adapt to changing markets, stay relevant, and continue to grow.
---
EDITOR's Choice:-

Creative Agency v/s Digital Marketing Agency – Top 10 Differences.